What would we do without the Royal National Lifeboat Institution (RNLI)?   This search and rescue organisation has been saving lives at sea for almost 200 years and, incredibly, unlike other emergency services it's a charity that is almost fully run by volunteers.
The RNLI has a big role to play in Cornwall, with our 250 miles of coastline, fishing fleets and seaside leisure industry.  In this blog, we take a closer look behind the familiar orange and blue boats, which are just as much a part of our coastal landscape as granite and gulls.
What is the RNLI?
The RNLI is a maritime rescue charity, with over 230 lifeboat stations around the British and Irish coasts.  The volunteer crews operate 24/7, every day of the year, while lifeguards patrol our beaches during the busy seasons.
Since the first boat launched almost 200 years ago, the RNLI has saved over 142,900 lives at sea.  If that wasn't astonishing enough, remember that the crews are made up of volunteers.  You could be rescued by a teacher or a builder or someone who usually works at the checkout or even Cornish Escapes' own Handyman – James!  To think that these individuals regularly put their own lives at risk to rescue strangers is humbling.
How the RNLI Began
The first RNLI rescue was launched in 1824 (so there is a big birthday coming up…).  What's the story behind this extraordinary organisation? 
Founder Sir William Hillary grew up on the Isle of Man, where he witnessed many shipwrecks, along with the bravery of local people who attempted rescues.
Hillary had a plan: a lifeboat service run by trained crew around the coasts of Britain and Ireland.  When the Admiralty rejected his plan, Hillary approached philanthropists instead.  This approach worked with many benefactors came on board, and his scheme was granted Royal Assent by King George IV.
The inaugural meeting of the "Royal National Institution for the Preservation of Life from Shipwreck" was held in a pub, the London Tavern in Bishopsgate.  The new institution would "be supported by donations and annual subscriptions" and vowed to give "immediate assistance… to persons rescued as their necessities may require".
The name may have changed (in 1854), but the founding principles remain.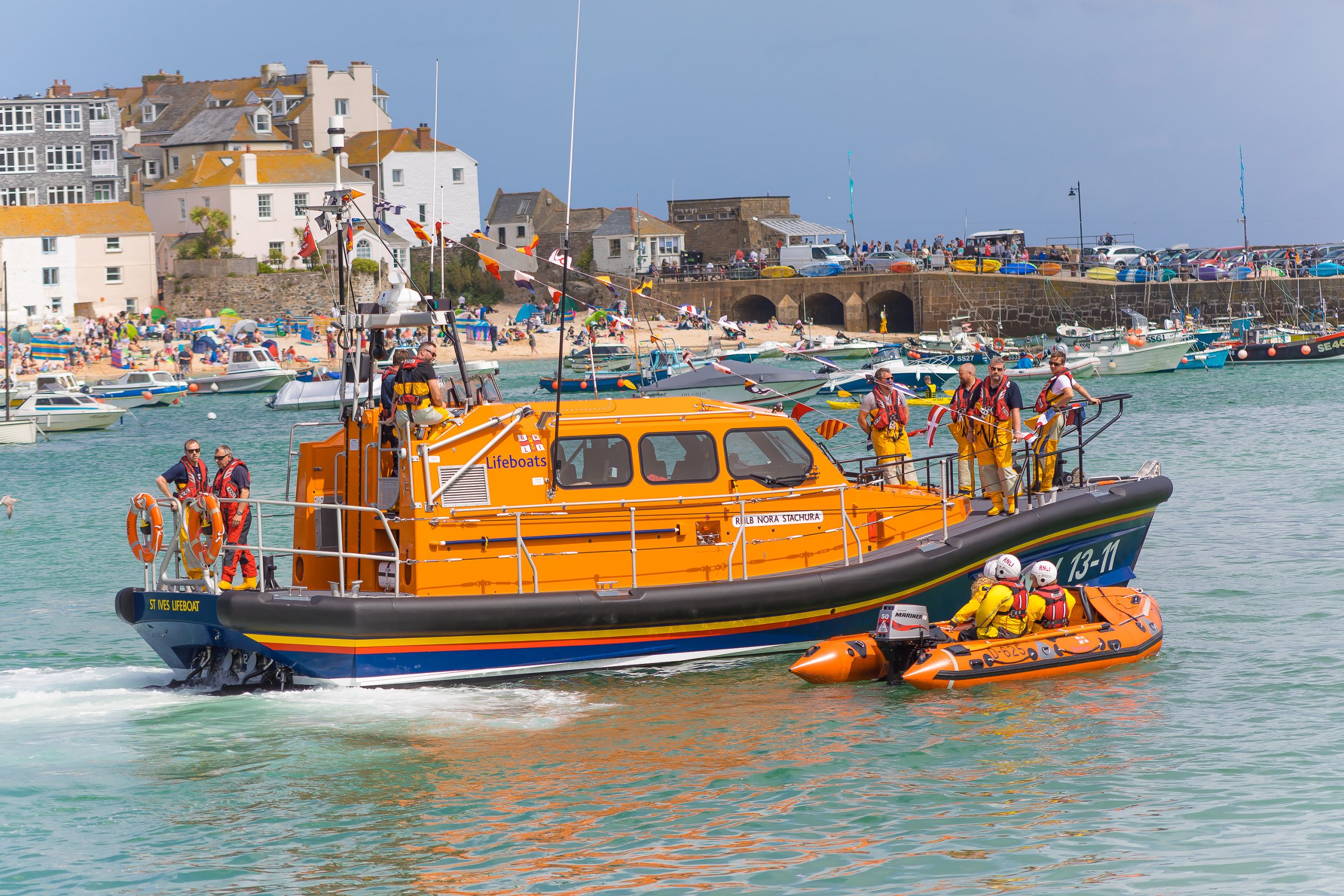 The RNLI in Cornwall
As you can imagine, the RNLI plays a vital role in our coastal county.  There are 14 lifeboat stations in Cornwall:
Bude

Falmouth

Fowey

Lizard

Looe

Newquay

Padstow

Penlee (Newlyn)

Port Isaac

Rock

Sennen Cove

St Agnes

St Ives

St Marys (Scilly)
There have been more: smaller stations have closed down or been amalgamated with larger neighbours.  The Marazion inshore vessel, kept on St Michael's Mount, transferred to Penlee in 2001. 
Sometimes the station simply moves to a better location.  St Ives has had several sites and the original Lizard boathouse had to be rebuilt elsewhere when its dangerous location caused the lifeboat itself to come to grief on the rocks. If you want to visit a glorious old lifeboat station, and enjoy some great local food while you are at it, head for the Old Boat House Bistro near the harbour in Penzance.  This small but magnificent granite building was commissioned in 1884 to house Dora.  These days, the Penlee lifeboat looks after this stretch of Mount's Bay.  
For more ideas on places to visit in Mount's Bay, check out our tips on things to do and see.
Penlee Point Lifeboat Station
The Penlee lifeboat operates from a modern set-up in busy Newlyn; however, until 1983, it was based at Penlee Point, off the road between Newlyn and Mousehole.
Today, the old lifeboat house is an evocative place.  It was the base of the heroic crew of the Solomon Browne, who answered a shout on 19 December 1981.  Cargo ship Union Star's engines had failed in hurricane conditions, and the eight-man RNLI crew launched a rescue mission. None of the crew returned and 16 people lost their lives at sea that night.
The lifeboat house was decommissioned not long after the tragedy, but the building remains as a memorial to Coxswain Trevelyan Richards and his crew. In early 2023, Penlee Point lifeboat station was awarded Grade II listed status.  You can visit the adjacent memorial garden, and look out for open days when you can see inside the station, which retains a lot of its original 1911 fixtures and fabric.  The building and garden are cared for by local volunteers. 
Find out more about the Penlee lifeboat disaster on the RNLI's website.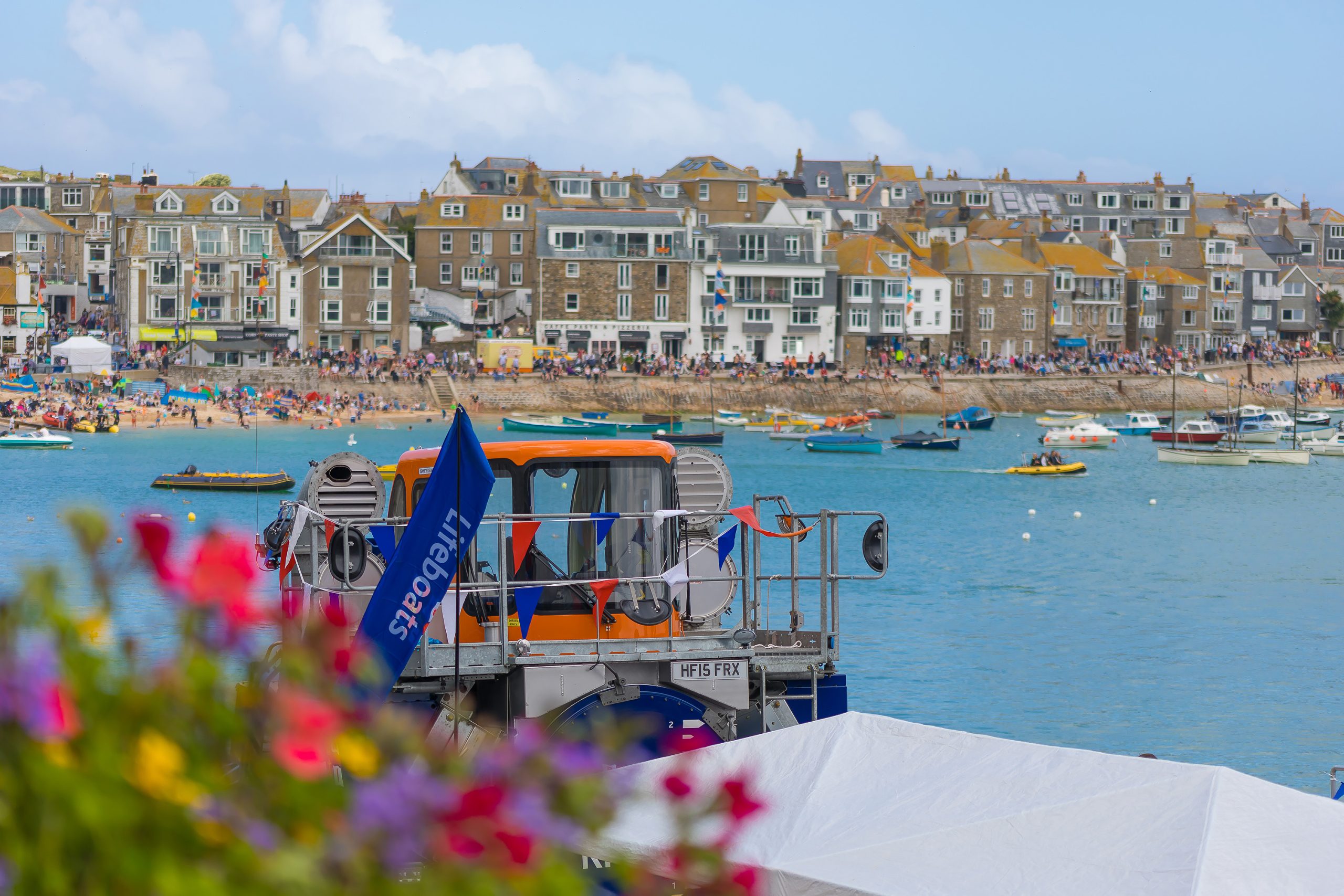 The RNLI's Other Work in Cornwall
As well as the incredible rescue service, the RNLI also provides lifeguarding services for many of Cornwall's beaches.  Many of our families choose to use lifeguarded beaches while they're on holiday in Cornwall, for that extra peace of mind.
They also run Swim Safe training for kids.  This is an excellent opportunity for your family during your Cornwall holidays, and you can book a session in advance online.  Community Safety teams liaise with schools and other organisations: this is especially important among our coastal communities, where kids grow up on the beach.
The RNLI also has fundraising shops across the county, including St Ives, Penzance, Newquay and Padstow, which raise much-needed money by selling fabulous merchandise (the yellow wellie range is particularly appealing).
Meet Cornish Escapes' Own Crew Member
Our colleague James is the Lifeboat Operations Manager for the RNLI here in St Ives.  We had a chat with James to get a better insight into the inner workings of this selfless charity.
James says "coming from a fishing family of many generations, it was a natural thing to be involved with the sea".  He has been actively involved with the RNLI for 28 years, his vast experience is fuelled from "the fact that you give assistance to those in need and ultimately save lives."  James wishes people knew that the RNLI "is purely funded by voluntary contributions" and the importance of donations as "every pound and penny enables the RNLI to run 24/7, 365 days a year"
We would like to thank James for everything he does for both our community and for visitors to St Ives.
James' top tips for visitors when going in the sea include:
Be aware that although the sea is a gorgeous addition to Cornwall, it can be dangerous
He suggests that all visitors check the tides and weather conditions
If in doubt, James always suggests to speak to someone, whether that be a lifeguard present on the beach or get in contact with RNLI
Always tell someone if and where you are going in the sea
Take something to raise alarm such as a mobile phone
If you fall in the sea, "Float to live", take a few seconds to calm down and put your head back a spread like a starfish.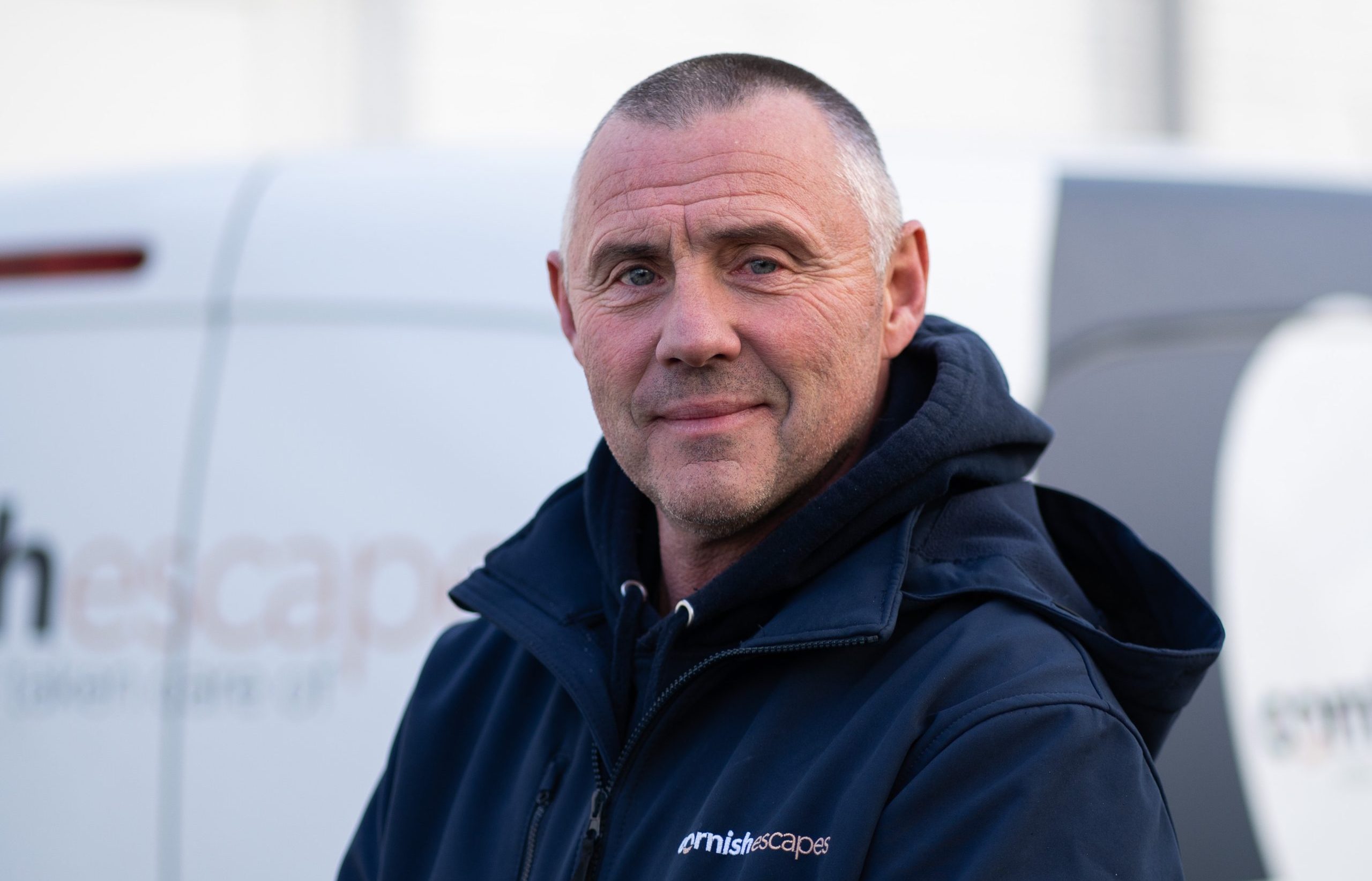 How to Donate or Get Involved
If you would like to make a donation to the RNLI, you can do this through their website.  We also recommend popping into one of the local RNLI shops when you're on holiday in Cornwall, or keeping an eye out for a fundraising open day.