Padstow: Locals' Tips And Best-Kept Secrets
Planning a trip to Padstow during your Cornwall holidays?  We love this bustling harbour town, with its winding old streets and world-class dining.  However, there are a lot of hidden treats in Padstow, which are definitely worth taking time to explore.
Find out more in our Cornish Escapes' guide to secret Padstow.
A Hidden Beach: Hawker's Cove
There are plenty of pretty beaches and sandy stretches close to Padstow, but Hawker's Cove is definitely a favourite. 
It has a real out of the way feel to it: there is no handy car park or indeed any facilities and it is quite a walk from the town.  Those who make the treck along the coast path from Padstow are rewarded with clear waters and gleaming sands, against a picturesque backdrop of pretty old coastguard cottages.
Hawker's Cove joins up with busier Harbour Cove at low water; just be aware that it becomes cut off from Harbour Cove at high tide.  Four-legged friends are welcome all year at Hawker's, making it one of the loveliest dog-friendly Cornwall beaches.
Booby's Bay Shipwreck
How is this for a trip to the beach with a dash of drama thrown in?  Booby's Bay, which is about 4.5 miles from Padstow, is the site of the wrecked remains of the SV Carl, a German vessel that came to grief on the reef in 1917.
The sailing vessel, registered in Hamburg, was impounded in Cardiff in 1914 suspected of being an enemy minesweeper.  Three years later, while she was being towed to London to be scrapped, she broke away from her tugs during a storm and grounded on this reef near Padstow. 
The metal ribs of the 60-foot boat are visible at low tide, usually after storms have blown away its sandy blanket.  Because of this, it is generally better to attempt wreck spotting in the winter.  However, even if you do not manage to see the shipwreck rising up from her land-bound grave, Booby's Bay is still a great spot for a bit of rock pooling and a brisk coastal walk.
Padstow Brewery
Has all this walking brought on a thirst?  We talk a lot about Padstow's food but not enough about its drink and the town is home to the fabulous Padstow Brewery.
This fascinating place is just outside the town and is open to visitors.  When you are planning your Cornwall holiday, make sure you book one of their brewery tours well in advance, as these highly rated experiences are becoming more popular.
The behind the scenes tour takes about 90 minutes and, yes, there are plenty of opportunities to sample the products… The brewery also has tasting rooms in an old post office on Duke Street, definitely worth a visit.
Dining Out In Padstow
Padstow and Rock are rightly famous for their food and, if you can, a meal down a Stein or Ainsworth establishment is truly *chef's kiss*.  However, if you want to stay off the beaten track while enjoying great local grub, try Trevisker's Kitchen.
Trevisker's is outside Padstow, in the unlikely setting of a garden centre.  It is famous for two things: Sunday lunches and chips.  If you love a good chip, this is the place to come.  It is also a good place for a hearty breakfast.
Other top picks include Ben's Crib Box Cafe (choose the burrito) and the small seafood plates at Prawn On The Lawn.  Catch them before they become too famous…
Little Petherick Village
Leave the town behind for a little while and enjoy a gentle ramble around Little Petherick.  This pretty hamlet is in a wooded valley just three miles from town.  Apologies for the cliche, but it really does feel like a different world.
Little Petherick is on the Saints' Way, a 27-mile pathway from Padstow to Fowey.  This beautiful route probably dates back to the days of the Celtic traders and it passes through several ancient sites. These days, many walkers simply enjoy the stretch from Padstow to Little Petherick, rewarding themselves with a meal at the creekside Old Mill Bistro. 
As well as the bistro, the highlight of the little hamlet is St Petroc's Church.  It dates back to the fourteenth century.  However, it was largely rebuilt in the 1850s in an Anglo-Catholic style.  The church is filled with colour and decorative detail, quite unlike most old parish churches.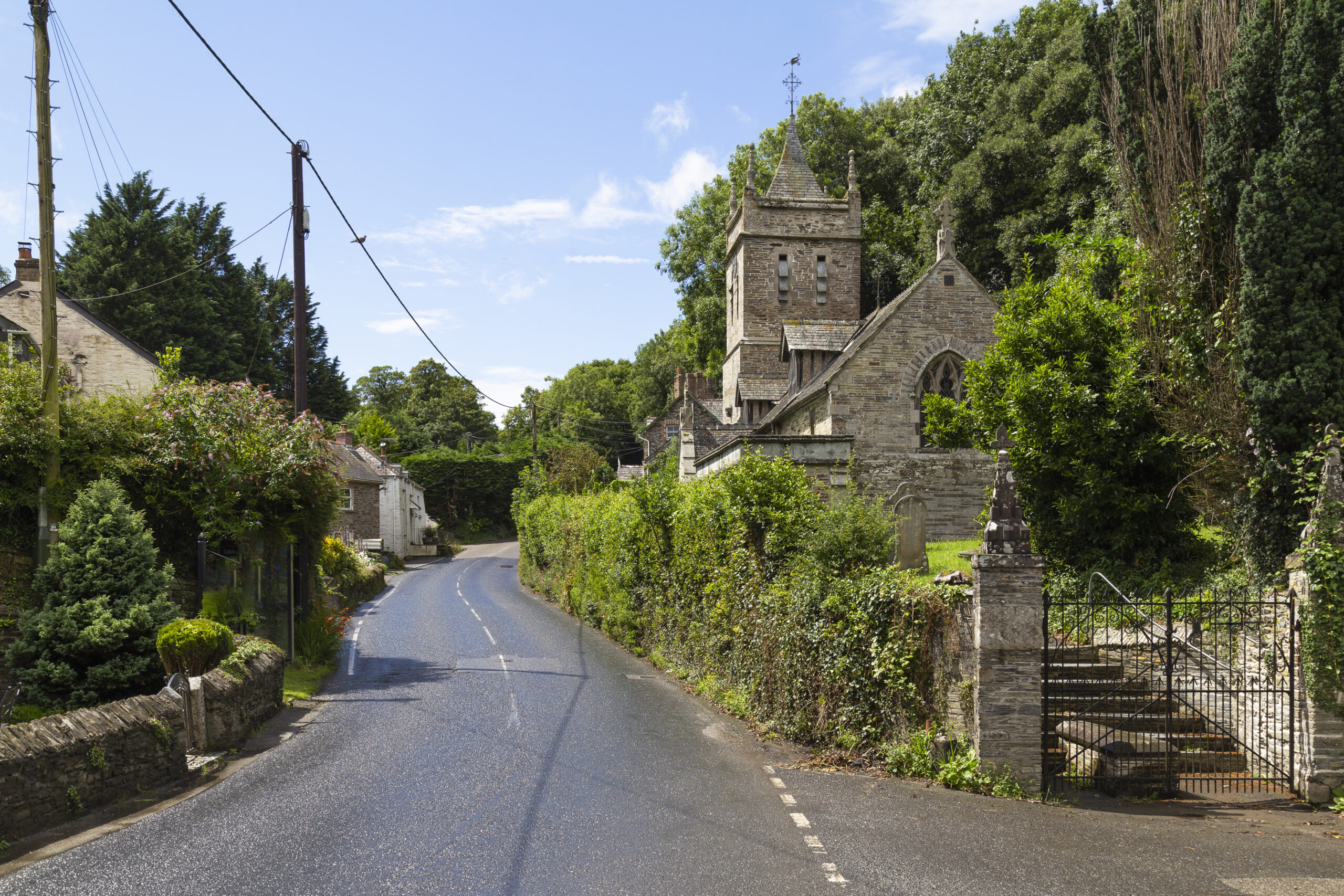 Cornwall Holiday Cottages Near Padstow
Does Padstow, with its quiet coves and hidden-gem restaurants, sound like the perfect spot for your holidays in Cornwall?  Take a look at our selection of holiday cottages within easy reach of Padstow and start planning your off the beaten track trips out.